Storm Damage? In Los Angeles? Take Steps Now to Prepare.
11/10/2020 (Permalink)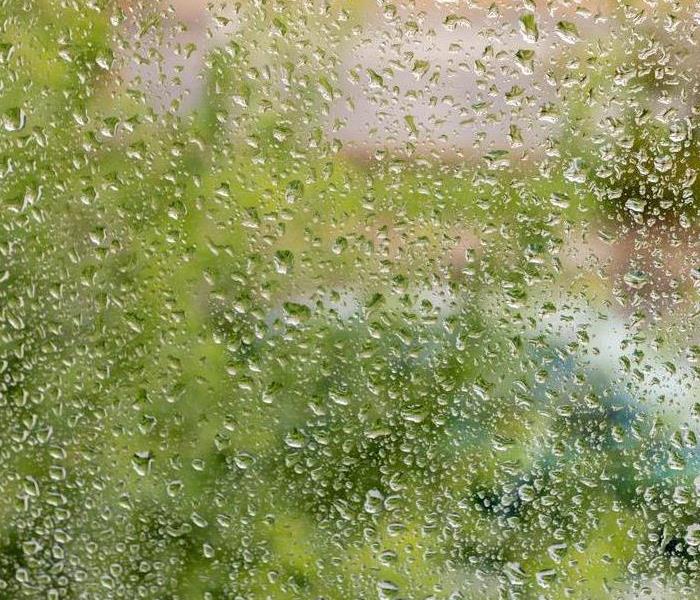 Can't wipe away the moisture on your windows? You might have a broken seal. Fix it before the rainy season arrives to prevent water damage and mold.
Anyone who lives in the Los Angeles area knows rain is an infrequent visitor to our region. But our rainy season is coming, with rainfall at its peak in December, January and February. If you get caught unprepared and find storm damage to your property, the restoration pros of SERVPRO of North Hollywood are here to help, day or night.
But it's better to prepare your property for the coming rainy season, in advance of its arrival. Here are a few tips to help you prevent storm damage before it happens.
Clean Storm Gutters & Roof
You have storm gutters on your home, in part, to divert rain water from your foundation. If full of leaves, sticks and other debris, clogged gutters and downspouts can actually cause a number of problems. First and foremost, rain water pools around your foundation, causing erosion. Water then seeps into those cracks and weak spots, flooding your basement or crawl space.
As you're cleaning out your storm gutters, take a look at your roof. If you find any leaves, dirt or debris, clear them away too. If you notice any damaged or missing shingles, fix or replace them.
When it rains, leaves and dirt become saturated with water, taking longer to dry. As with your foundation, storm water seeps through the roof, damaging shingles and the underlying rafters, joists and insulation. With enough rain, a dirty, weakened roof can lead to a water damaged ceiling.
You should also inspect your ceilings and look for signs of water damage. If you see brown water spots or peeling paint, you may already have a roof leak in need of repair.
In short, inspecting and clearing your gutters and roof can prevent more costly storm damage in the future!
Inspect Window & Door Seals
When was the last time you thought about your window and door seals? Last winter, as you wondered where that draft was coming from?
Otherwise, the caulk or weather stripping that plugs those tiny gaps between your windows and doors and their frames? Out of sight, out of mind.
But if drafts can slip through, so can moisture. While the water may be insufficient to cause a flood, mold needs little moisture to grow in those damp, dark places.
If you have multipaned windows, you should check the seal between panes. Look for moisture or fogginess on the window that you can't wipe off. Have windows with broken seals repaired or replaced by a pro, especially if under warranty.
Test Sump Pump
One of the best ways to prevent storm flooding, in your basement, crawl space or garage, is a sump pump. But the only way it can do that is if it's working. The worst time to find out your sump pump failed is in the middle of a rain storm.
Testing a sump pump is easy. All you need is about 10 minutes and a 5-gallon bucket of water. But if you don't have time or aren't sure what you're looking at, a certified, local plumber will help you.
Got Storm Damage? Call SERVPRO.
Even if you take the necessary precautions, the Los Angeles rainy season can come on surprisingly strong. Having hurricane socks and sandbags on hand, particularly if you live near wildfire burned areas, will help combat heavy rain storms.
If the worst happens and you find water damage or mold following a storm, call SERVPRO of North Hollywood at (818) 754-0050. Our certified and experienced storm damage restoration specialists are here, 24/7, to respond faster to any size disaster. We will assess the damage, extract, dry, clean and deodorize your property "Like it never even happened."